LIVEWELL: HAPPY MOTHER'S DAY! HOW HAS BECOMING A MOM CHANGED YOUR LIFE?
Peifen: I know I've changed but the change is so great and so fundamental that it's tough to pinpoint. Does that even make sense? (Laughs) I think the biggest change in me is that I feel a greater sense of responsibility now. My actions do not only affect me, but my baby as well. So I take better care of myself – try to get enough sleep, eat and drink well, put away the phone when I drive… all these little things that I used to not care so much about are very important now, because they will determine how well I can care for my baby. Also, I constantly check my behaviour and my husband's to try and set a good example for Luke, especially in terms of language and gadget use.
WHAT IS THE MIDDLE GROUND BETWEEN BEING A RADIO PRODUCER PRESENTER AND LUKE'S MOMMY?
Every working mother experience guilt every day, but I've come to realise that we shouldn't waste our time feeling guilty. What has to be done has to be done. If you are a mother and you have to work, just do it and do it well, because working hard is your way of loving and caring for your baby. The toughest part is time management, especially when baby falls ill unexpectedly. The good thing about my job is flexibility. I can take on fewer projects so I have more time for Luke. I am also grateful for the support of my bosses and colleagues, who understand that I may have to take urgent leave from time to time.
HOW DO YOU MANAGE YOUR TIME AND STRESS?
Always underestimate yourself. Take things slow. I used to think I could do so much in one day. Now that I'm a mother, I fully understand the importance of keeping things simple. A day out with Luke is simply a short trip to the supermarket. Also, if there's something to be done, like replying an email or paying a bill, do it immediately, so you don't have to remember it, and won't have a chance to forget. And make full use of technology! Google and online grocery shopping are lifesavers.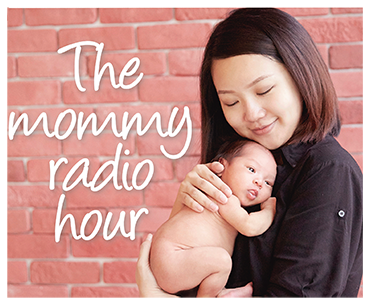 DO YOU EVER MAKE TIME FOR YOURSELF?
I'm so grateful for the excellent help I've found to take care of Luke. He goes to his nanny's place on weekdays from morning till late afternoon. Sometimes work ends early and I go for a quick cup of tea or simply a short nap at home before picking Luke up. Luke sleeps early in the evenings, thank God for that, and I get to catch up on the world and my social life or do a bit of reading after he falls asleep at about 730-8pm.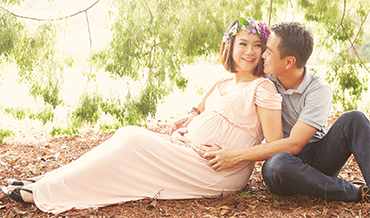 HOW DO YOU ENSURE YOUR HUSBAND IS NOT LEFT OUT?
On weekends, Luke's nap times are our "me" times during the day. When we feel up for it, we sneak out for a cup of coffee at our favourite café, knowing well that if Luke wakes up our helper will be there to take good care of him. We also plan couple evenings when we can – it's usually a simple dinner or a movie.
WHAT ARE YOUR ASPIRATIONS FOR YOURSELF AND YOUR FAMILY?
Career-wise, I hope to continue developing as a presenter and host, and to do more projects that will have a positive influence on society. At home, I wish to be a mother who not only cares well for Luke's physical and mental nourishment, but is emotionally and spiritually supportive and caring as well. I wish we would grow to be a close-knit family unit, always ready to communicate and share.
WHAT IS ONE LIFE LESSON YOU HOPE TO IMPART TO LUKE?
It's possible to be real and still be nice.