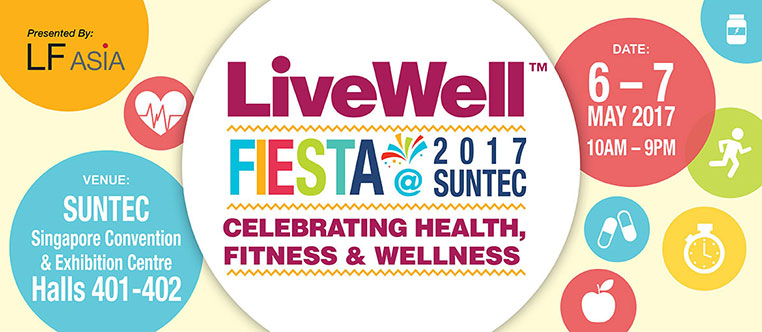 Come celebrate health, fitness, and wellness with LiveWell™ at the Suntec Singapore Convention & Exhibition Centre (Halls 401 – 402) from 6th to 7th May 2017! Designed to shine the limelight on healthcare and wholesome living, LiveWell™ Fiesta @ Suntec aims to instil the general public with a better understanding of health.
From game challenges and health screenings to exciting contests and stage activities, there will not be a single dull moment for event-goers from all walks of life. Sponsors and advertisers of healthcare products and supplements can look forward to seeing families compromising of different generations participate in many different fun-filled and educational health-oriented activities. With LiveWell™ magazines serving as the big-bang official media, this event promises a wonderful turnout with endless spills and thrills!
Contact mace@pinghealthcare.com for sponsorship queries!
Click here to pre-register or check out the programmes.