LW: As one of the faces representing LNX Global and an actor, your schedule must be really packed. How has MU V.TIVATE and MIEUX collagen improved your quality of life overall?
LNX: As an actor, we often have to look good on screen, for myself, representing LNX Global as an artiste, and being the brand ambassador for MU V.TIVATE Mist Spray and MU MIEUX Collagen Drink, it has helped me in my daily routine. Very often, I have insufficient sleep and my meals are irregular due to my filming schedules. MU MIEUX Collagen helps to improve my skin's texture.
As for MU V.TIVATE, it is very effective as it can be easily sprayed on to the skin and you will see remarkable results in as little as 10 minutes. It makes my skin feel comfortable and also for moisturising my skin. When you feel well and energised, the quality of life is enriched.
If given the opportunity, would you take up the mantle of Yan Fei in The Unbeatables again?
The role and the personality of Yan Fei in The Unbeatables is rather challenging and if I were given the opportunity to do another sequel, it would definitely be interesting!
Which do you think suits your personality more? Being the boss of an agency or an actor?
Being the boss of LNX Global or an actor does not change my personality. I believe I am able to interact with either my fellow actors or my staff in the team.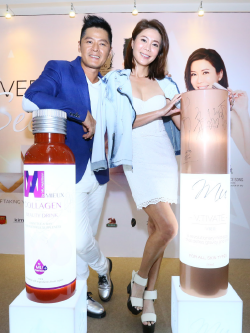 If you could choose, would you rather direct, produce, or act in a movie?
I enjoy acting tremendously. As far as directing and producing, I am comfortable doing that as well, as this industry has always been my passion, I'm open to doing different roles – behind or in front of the camera.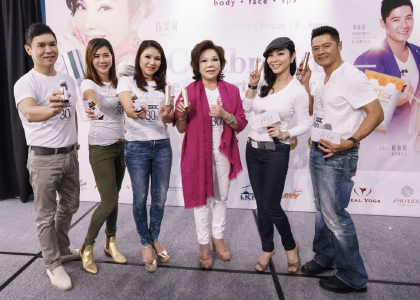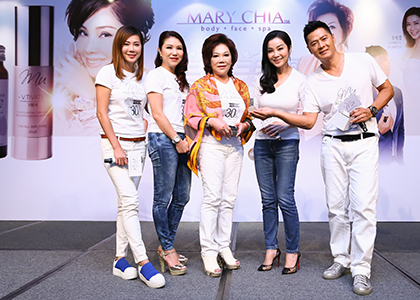 A quick one: which is your favourite genre when it comes to picking the type of drama/movie you want to make? Horror, thriller, mystery, romance, or fantasy?
I would choose to produce a thriller.
Any plans for your agency in the near future?
There are always many plans on the plate for LNX Global and Cornerstone Pictures, which is my movie production company. Keep your ears peeled!